I spoke a little while back about what makes Barry Lyndon such a great film and about the (first) duel scene in particular.
Well at long last I have visited this very location in Templemichael Co. Waterford (well actually just outside Youghal Co. Cork) and returned with some interesting photographs of this still-tranquil location.
Of course without a wide angle lens it was never going to be possible to 'recreate the scene'. And some inevitable changes have taken place/ additions made/ removals/ overgrowths, etc. in the past 25 or so years, but overall it's still recognisably the same place.
Take a look.
"The Tree"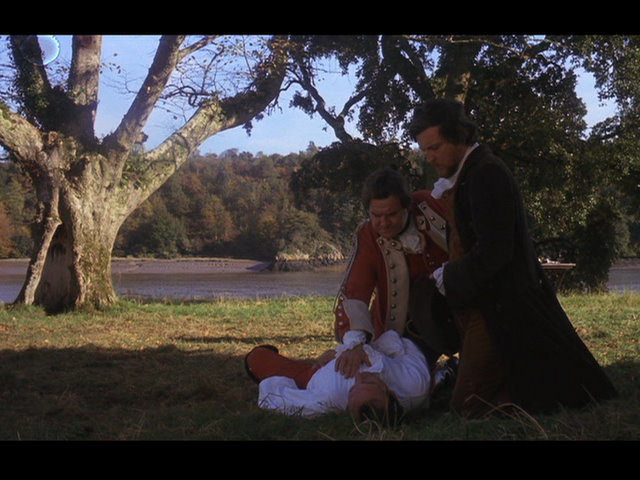 The council, or perhaps the private owners of this land (open to the public), have found it necessary to seal up the large gash in the tree no doubt in order to save it. This is an understandable (though ugly) operation. Could they possibly have found anything more unattractive than cement to seal it? …Also, in keeping with other evidence in the area, someone has clearly taken it upon themselves to light a little fire inside this tree. Probably more than once.
The upkeepers have alas also found it necessary to further uglify the area by placing a green bin directly beside this famous living structure.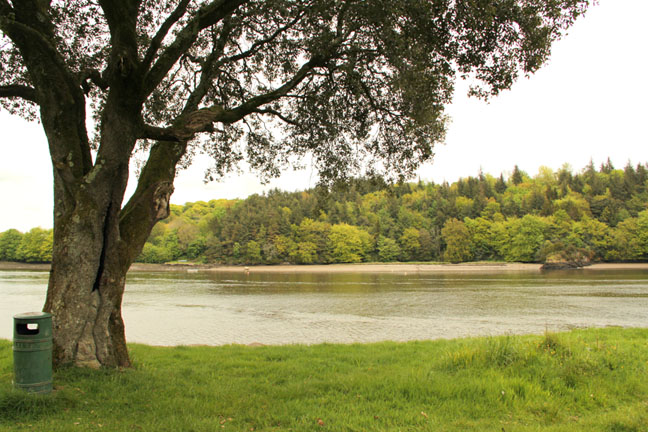 …Now, imagine turning to the right and taking 30 steps backwards.
In the movie you see this…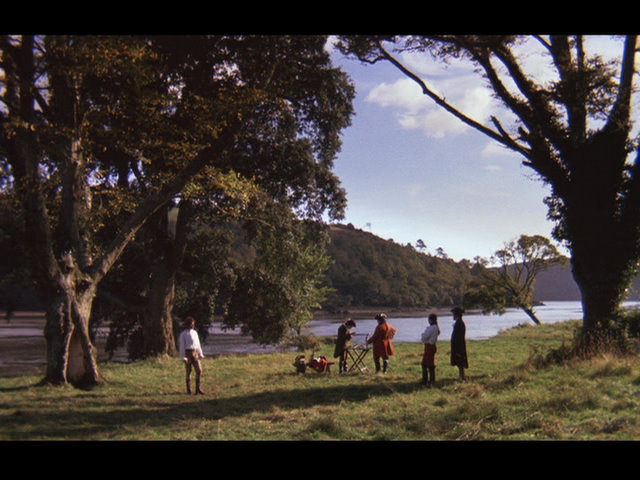 If you were to go there in 2012 you would see this.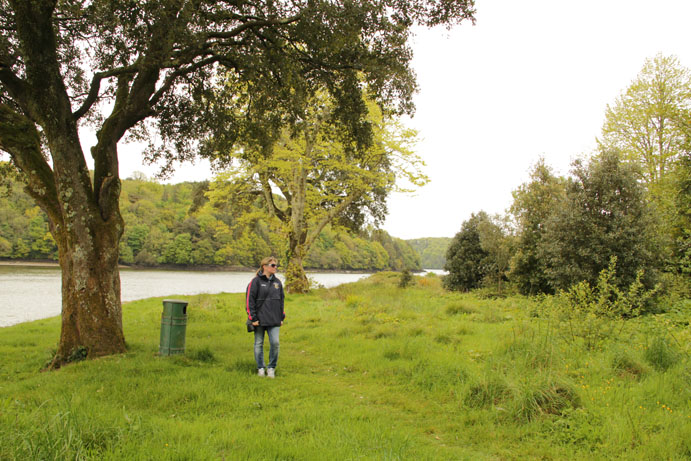 (Well chances are you wouldn't see Mrs. Rumm, but you know what I mean)
…From this angle the 'gash' is no longer viewable. Methinks perhaps that's due to how the tree has been twisted (counter-clockwise) in order to close it up and also no doubt partly due to "wide angle magic".
Also, it looks to me like that tree in the background wasn't there 25 years ago, but the two that were on either side of Mrs. Rumm are no longer with us.
It's definitely the correct area though.
It's a nice peaceful location that has kept much of its rural look. I also believe the background sounds in this scene were recorded at this location. The same sounds are there today. At one point I heard (what I believe is) a curlew, same as in the movie.
It has been maintained, although its maintainers are clearly fighting a losing battle with the natural elements, vandals and beer-drinking litter louts.
Anyway, thought it was worth mentioning. 🙂
You might be interested to read  What makes Barry Lyndon a Great Film?
Or alternatively, check out some other film-related posts in this site here.
– – – – – – – – – – – – – – – – – – – – – – – – – – – – – – – – – – –
By popular demand, here are some other photos I took in the area.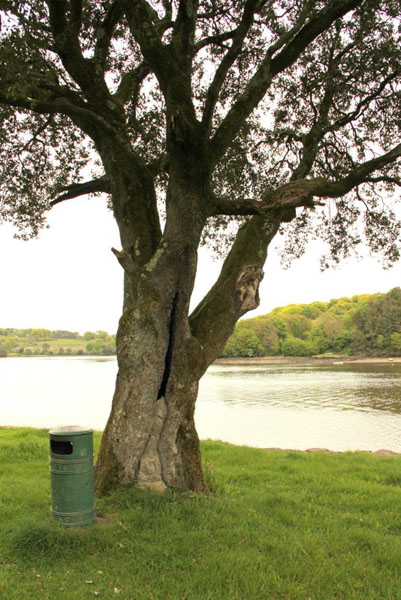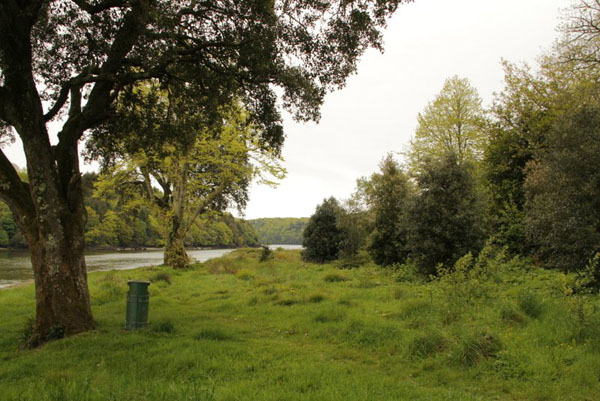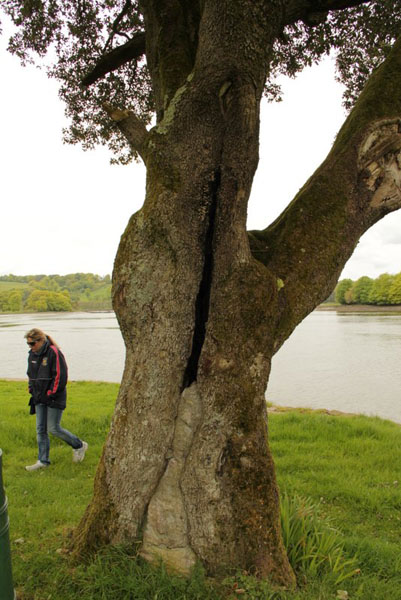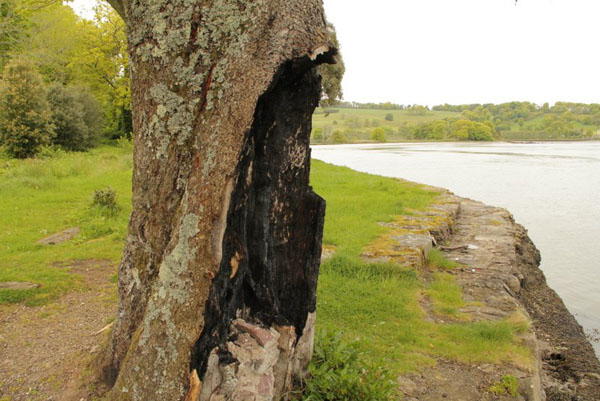 This is the back of another tree in the area -not the one in the shot.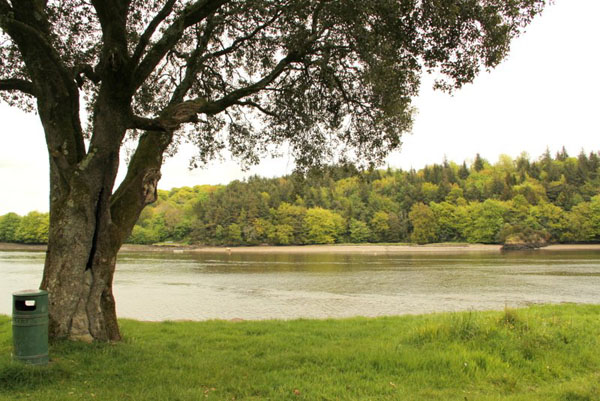 This is the entrance. Through the gate at the end there.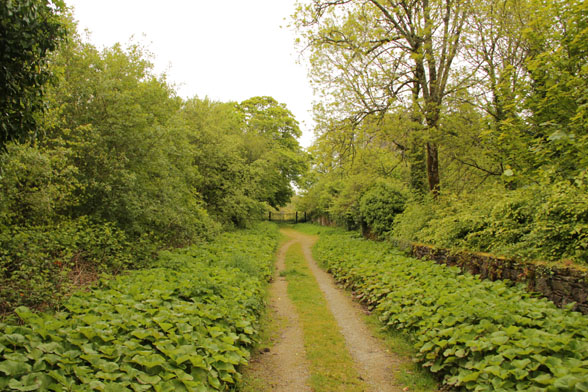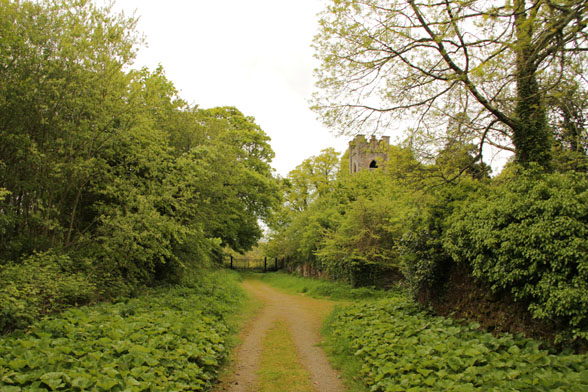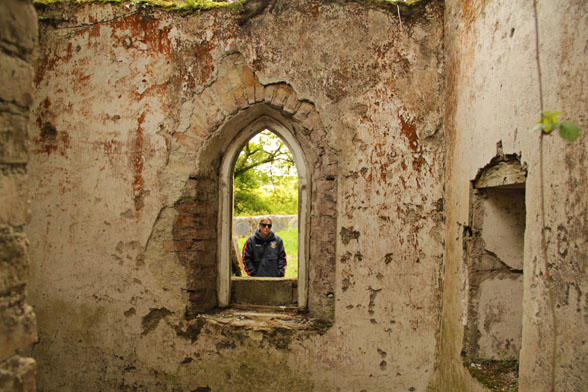 And 100 metres or so down the road is another ruined abbey that is "too dangerous to enter" (falling down), but if you were to enter you would see this.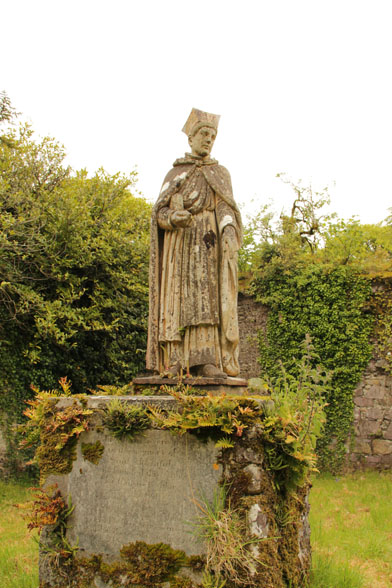 I couldn't quite make out the inscription but it's dedicated to the memory of someone (a Canon I think) dated 501 AD. I don't think the statue and stone are there since then, but that's all I could read on there.
There's more info on Molana Abbey here.
– – – – – – – – – – – – – – – – – – – – – – – – – – – – – – – – – – –
If you missed it, this is what I said about Barry Lyndon.
And you might be interested in checking out some other film-related posts in this site here.